Main content starts here, tab to start navigating
Frequently Asked Questions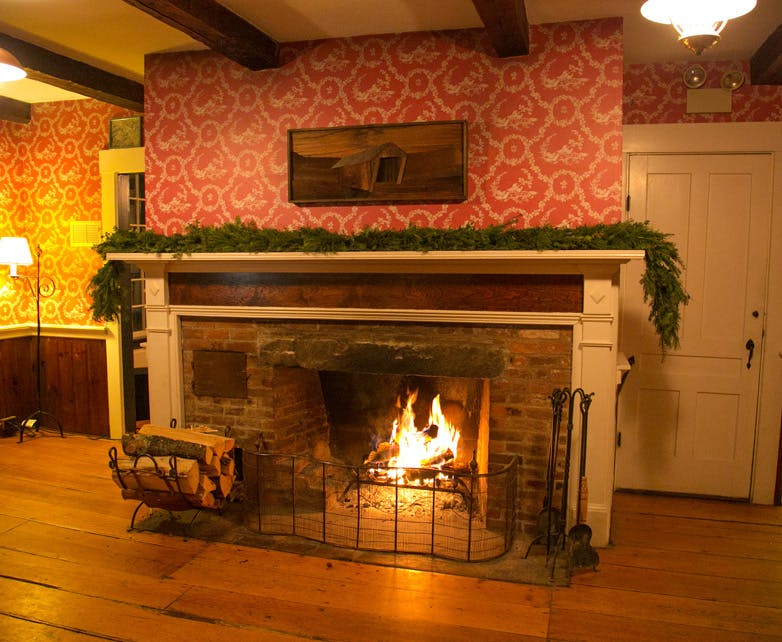 Can I bring my own wine?
Unfortunately no. In the state of Vermont it is not legal to bring wine to a restaurant that has a liquor license (even if you pay a corkage fee). The bright side is, we have a vast and well thought out wine list. Check it out here.
Do you have a dress code?
No, we don't. Some people do dress up for dinner, others do not. Really whatever you are comfortable with. Please just no ski boots!
Where do I park!?
You are welcome to park along Crescent street but not on Middletown Road. Additionally, you can park in the Londonderry town Hall lot, just to the right of the front door. The South Londonderry Church parking lot (entrance on Crescent Street), or our own parking lot just in front of the small blue cottage.
Do you accept Credit Cards?
Yes, we accept everything except for Discover and Diner's club.
Do you have a full bar?
Yes!
I am gluten free and my boyfriend is a vegan, also my mother-in-law is Kosher, what can I eat?
We do our best to accommodate dietary restrictions however we aren't able to accommodate everyone. We are not a Vegan or Kosher restaurant however, depending on the time of year, there will be limited options for you. We take allergies extremely serious and do our best to come up with a solution that works for everyone. With that being said, there is a big difference between an allergy and an aversion or simply a preference. If you know you are coming and have a certain dietary restriction or allergy, please reach out in advance to let us know.
Why are there bikes, scooters, balls and a big castle up on the hill outside?
In addition to being a restaurant, we are also a home. A home where 2 very busy and active children live.
Can I order a burger from Honeypie and have it delivered here? (yes this has been asked)
Sorry buddy, no you can't. But you can drive 4 miles down the road and get the most delicious burger you've ever tasted within minutes!