Main content starts here, tab to start navigating
About Us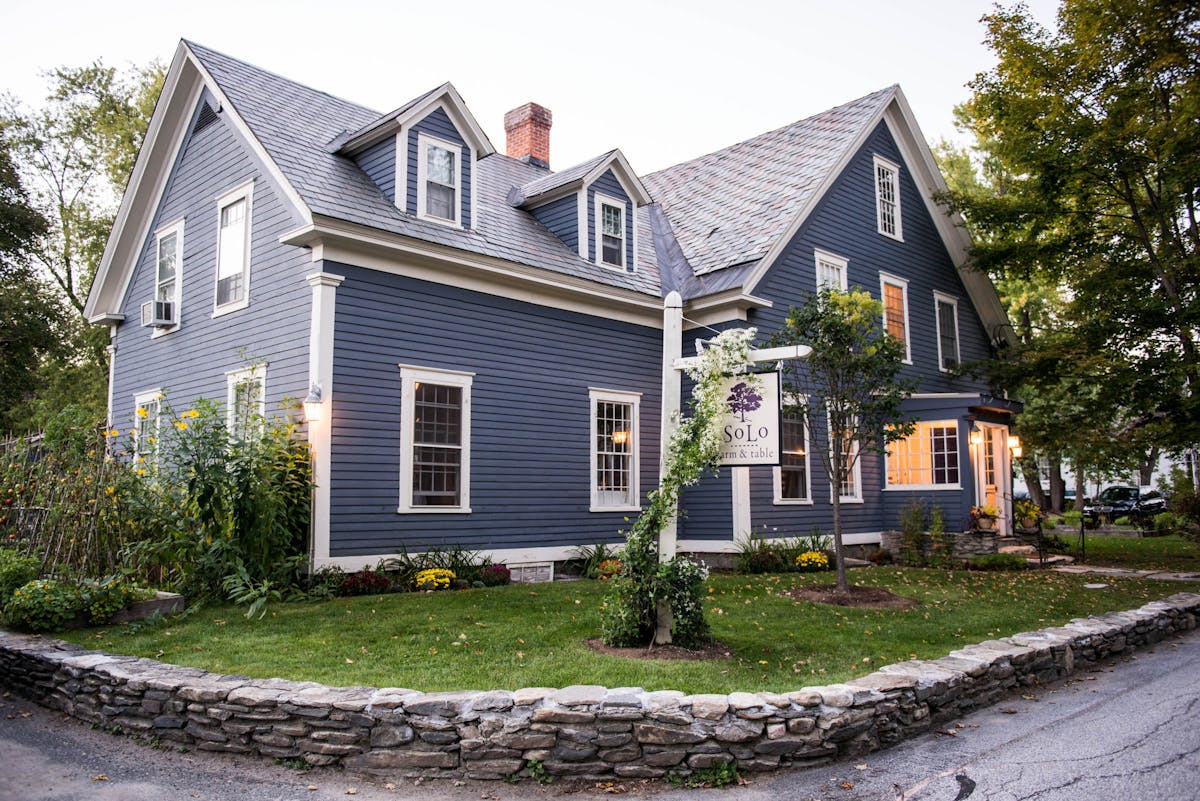 SoLo Farm & Table
"Worth a detour, this farm-to-table bistro-in-a-home presents a highly personalized menu from husband and wife team, Wesley and Chloe Genovart, who met while working in two of Manhattan's leading restaurants. Not sure I've ever dined better in New England. Wine and cocktail list are satisfying and wisely selected."
—Danny Meyer, CEO of Union Square Hospitality Group and founder of Shake Shack
SoLo Farm & Table combines warmth and sophisticated farm-to-table dining set in an 18th century farmhouse in South Londonderry, Vermont. Opened in 2011 after years of restaurant experience in Manhattan and Europe, husband and wife team Chloe & Wesley Genovart opened their first restaurant. Today with 2 children, 1 dog, 2 cats and nearly 60 chickens, this is our home. Offering a seasonal ingredient-driven menu that is ever evolving and changing, we are hyper focused on quality and sustainability, as well as simplicity.
In the warmer months, we work with our own land to grow vegetables, fruits, herbs and flowers to sustain the restaurant. In the Winter time our fire is always blazing and we are able to utilize the harvests from the Summer time to support our menus. It most certainly takes a village and we wouldn't be here without the undying support from our families, the community, our guests and all of the dedicated farmers, growers and makers that we have grown to rely on. Warm welcoming service, hard work, a healthy dose of humor and a true dedication to our craft is what makes us who we are.